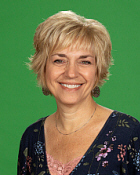 Greetings to all! I am so blessed to lead Fairview Elementary School and call it my home away from home! This is my 14th year as Principal here and I truly can't imagine being any place else! Fairview is one of 4 elementary schools in the Logansport Community School District. Serving over 400 students, we have a plethora of programs at Fairview including...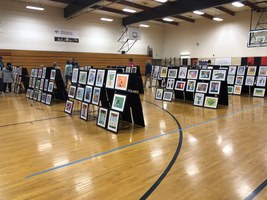 On Friday evening the PTG at Fairview Elementary hosted an Art Show with the help of a company called ARTOME. Fairview collected artwork from every student throughout the year and sent it to ARTOME to have the art pieces matted and framed. The Art Show display was set up and family and friends were given the option to purchase their students' artwork! Fairview...
We are the Fairview Falcons and we call ourselves a family. Families care about each other and go the extra mile to make sure everyone's needs are met. By stressing good character and leadership traits, both staff and students create an atmosphere of shared goals that help guide students to a successful future. Our students follow a Standardized Dress Policy. They...