Don't forget our Trunk or Treat Night will be on Tuesday, October 29, 2019 from 6 to 7. In the circle drive in front of Fairview. Hope to see you there!

We are also accepting donations of new, unopened 2 liters of pop to be used for the pop toss game. Students will receive 2 free game tickets for each 2 liter they bring in.

Fall Carnival is this Friday from 6-8pm! Tickets will go on sale before and after school beginning today at the office. Prices are 5/$1 pre-sale and 4/$1 at the event.

Picture retakes will be on Wednesday, October 9, 2019. We have extra forms in the office, if you want your student's pictures retaken please fill out the form in your packet and return to school on Wednesday. If you have any question give the office a call. Thank you.

Parents, Just a reminder that there will not be school on Thursday, October 10, 2019 and Friday, October 11, 2019 due to parent-teacher conferences. E-Learning packets will be sent home and they can also be found on the website.

Reminder tomorrow is an E-Learning Day, E-Learning packets were sent home and they can also be found on the website.

Tomorrow is the last day to turn in picture order forms, if you have not done so already.

Picture Day is coming up! Pictures will be this coming Friday, September 13, 2019. Students do not have to wear standardized wear, they can dress up. If you need another order form we have extras in the office.

School Picture order forms will be sent home this week, be on the look out for them. You can also order online at
www.bharmonphoto.com
.

Parents: the bus schedule is available online under the For Parents tab, click on transportation and you will be able to see times and bus stops.

Back to School Night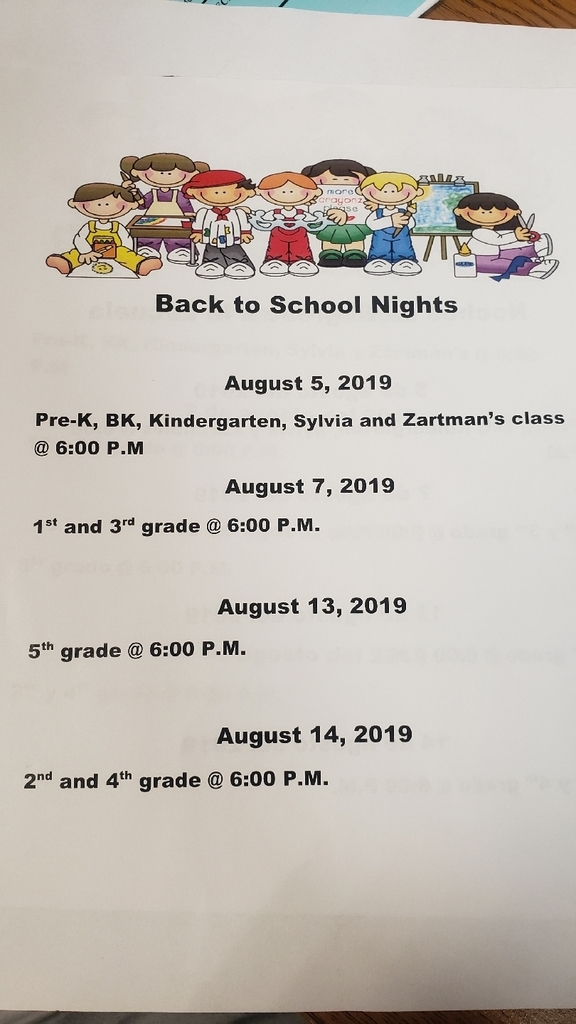 Last chance to buy the 2018-2019 yearbook! We will be selling them in the office for $5 during registration.

Parents don't forget BK registration starts tomorrow 7:30 to 4:00 p.m. Please remember to bring: birth certificate, vaccination records, social security and proof of address.

Update: Field Day has been moved inside due to the weather.

Parents: Tomorrow will be Field Day for students, please remember to dress them accordingly to the weather. Students do not have to use standardized wear.
Cass County Youth Football 3rd to 6th grade safer and fun football. Flyer attached.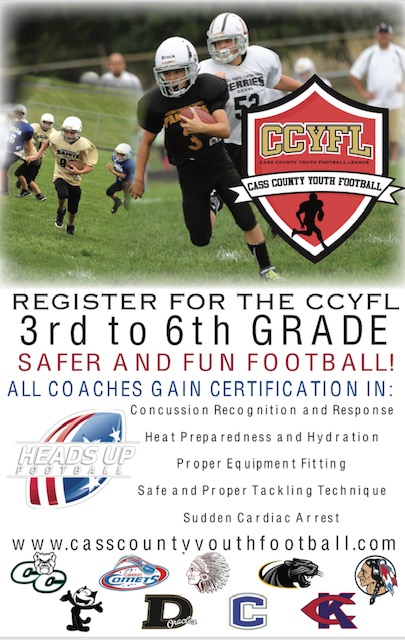 Century Career Center 2019-2020 Call the Century Career Center for more information at 574-722-3811.

You can also order supplies for students that will be going to Columbia 6th Grade Academy! Supplies for Fairview students will be delivered to their teacher's classroom before school starts.